Day 1 :
Keynote Forum
Haward Medical School,USA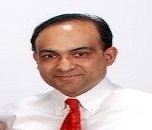 Biography:
Dr. Jacob Joseph is an Associate Professor of Medicine at Harvard Medical School. Dr. Joseph, as director of the Clinical Research Partnerships and Innovations program based at Massachusetts Veterans Research and Information Center, focuses on streamlining the clinical trial process and rendering participation in clinical trials easier for patients, clinician researchers, research sites and research sponsors. He provides leadership to three ongoing large multinational clinical trials (INVESTED, PROMINENT and GALACTIC-HF), serving as the lead for national VA networks for these trials as well as serving as a member of the Executive and Steering committees. His research also focuses on heart failure, utilizing national patient care databases to conduct deep phenotyping studies of heart failure, especially heart failure with preserved ejection fraction. Dr. Joseph also conducts translational research on the mechanisms and treatment of myocardial fibrosis.
Abstract:
Keynote Forum
Nucleon Therapeutics LLP, Mumbai (India)
Time : 9:55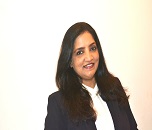 Biography:
Dr. Ujwala V. Salvi has over 15 years of experience across the Global and local Pharmaceutical/CRO, Tier I Medical Devices and BPO industry.
She is Doctorate in Applied Biology & MBA in Healthcare from Indian Institute of Management, Kolkata. QPPV for Nucleon Therapeutics, Trained in Six Sigma Black Belt and various Project management tools, with core experience in a wide range of Therapeutic Areas, and worked at all stages of clinical development from Phase II to production of clinical documentation necessary for product license applications. She has worked in large global operations, managed strategic relationships, and played a key role in winning new business, setting up off-shored partnerships and in identifying new BU service lines and growing existing ones.
Her areas of expertise include Pharmacovigilance, Clinical Data Management, Clinical Trial operations, Risk Based Monitoring, Medical Writing and data publication, and feasibilities of new drug development and Analytics.
She is an industry expert, has been involved in key global industry forums such as the DIA, SCDM, CII and CPHI.
Abstract: