Renowned Speakers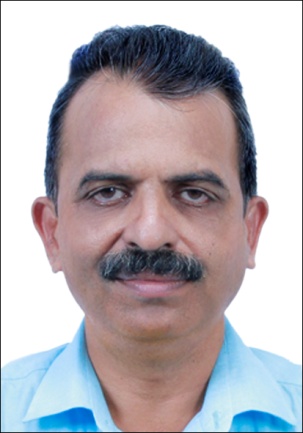 K. M. Yacob
Marma Health Centre India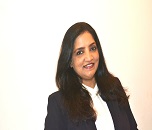 Ujwala Salvi
Nucleon Therapeutics, India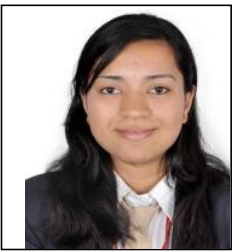 Ranjini D.M
Persuing Master Of Pharmacy in Achraya & BM Reddy College Of Pharmacy India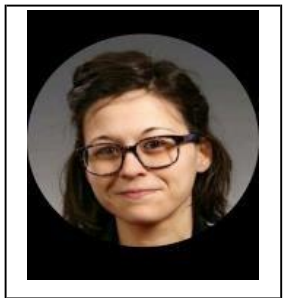 Daniela Di Cosmo
Denmark Denmark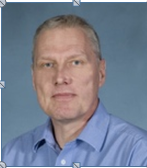 Steen Ottosen
Steen Ottosen ApS Denmark
Recommended Global Pharmaceutical Sciences Webinars & Conferences
Asia Pacific & Middle East
Pharmacovigilance-2022
About Conference
ConferenceSeries Ltd organizes a conference series of 1000+ Global Events inclusive of 1000+ Conferences, 500+ Upcoming and Previous Symposiums and Workshops in USA, Europe & Asia with support from 1000 more scientific societies and publishes 700+ Open access Journals which contains over 50000 eminent personalities, reputed scientists as editorial board members.
With the grand success of Pharmacovigilance Series of Conferences in UK, USA in consecutive years over the last several years which met with great achievement in Business Conferencing. It's glad to announce Global Pharmacovigilance & clinical Trials Summit during July 28-29,2022 in Taipei, Taiwan with the theme "Innovations in Pharmacovigilance for Pharmacovigilance & clinical Trials Summit". 14th Global Pharmacovigilance & clinical Trials Summit emphasizes on how the importance and significance can be gauged by the fact that it has made huge advancements over the course of time and is continuing to influence various sectors.
The field of Pharmacovigilance is growing day by day and its development is marking high impact in fields of Pharmaceuticals and Medical Sciences. This conference creates a global platform to reach the largest assemblage of participants from various sectors to share their insights and convey recent developments in the field of Medicinal sciences, Health care and Drug Discovery involving Pharmacovigilance studies, Risk Management and Safety of Drug. This is a true forum where ideas and discussion is driven by the participants and interaction with peers and others leads to fruitful outcomes.
Why to attend:
This Conference stand out and attract attendees by creating value for all Attendees to learn, to network and meet people, inspired, solicit business and to glance attractive places in Malaysia. Conduct presentations, distribute information, meet with current and potential Global Pharmacovigilance & clinical Trials Summit Experts, make a splash with new drug developments, and receive name & fame.
Targeted Audience:
Global Pharmacovigilance & clinical Trials Summit Officers, Senior Pharmacovigilance Regulators and Inspectors, CRO and Consultants providing QPPV Services, Regulatory Affairs Officers, Local Medicines Authorities, Clinical Risk-Benefit Groups, Pharma Industry Directors, Heads and Managers of Compliance, Drug Safety Officers, Global Drug Safety Officers, Heads of Safety and Pharmacovigilance, Inspection and Audit, International PV Auditors, Lead Safety Scientists, Medical Affairs, Patient Safety, Pharmacoepidemiology Pharmacovigilance, Consultants, Pharmacovigilance Managers, Pharmacovigilance Team Leaders, PSMF, PV Quality System, QPPV Personnel's, Regulatory Affairs Managers, Safety & Risk management Safety.
Sessions and Tracks
Track 1: pharmacovigilance and clinical trials
Pharmacovigilance begins with clinical trials that provide data on the benefits and risks of a drug. The aim of pharmacovigilance in clinical research is to determine if the benefits outweigh the risks; if they do, drug manufacturers take steps to gain approval to market the new drug. Pharmacovigilance is an important domain in clinical research process, via assessment, monitoring and discovery of interactions amongst drugs and their effects in human. PV takes care in mining spontaneous reports submitted to national surveillance systems.
Track 2: Pharmacovigilance Practice
Good Pharmacovigilance Practice (GVP) is a quality standard for monitoring the safety of medicines and if necessary, taking action to reduce the risks and increase the benefits of medicines. It ensures the detection, collection, assessment, understanding, and prevention of adverse effects with medicinal products.
Pharmacovigilance (PV) is the process of detecting and monitoring adverse drug reactions (ADR), adverse events (ADE), detecting potential 'signals' throughout the drug/medical device lifecycle, and also tracking trends in consumers' sentiments regarding a particular product (drug/medical device) over time.
Track 3: Clinical Trials Pharmacovigilance
Pharmacovigilance begins with clinical trials that provide data on the benefits and risks of a drug. The aim of pharmacovigilance in clinical research is to determine if the benefits outweigh the risks; if they do, drug manufacturers take steps to gain approval to market the new drug. Pharmacovigilance ensures the rigorous testing of clinical drugs to improve patient care and reduce the risk of negative side effects. Present throughout the drug lifecycle, PV certifies whether a drug works and if it is safe to use.
Track 4: Adverse Drug Reactions
An adverse drug reaction (ADR) can be defined as 'an appreciably harmful or unpleasant reaction resulting from an intervention related to the use of a medicinal product; adverse effects usually predict hazard from future administration and warrant prevention, or specific treatment, or alteration of the dosage regimen Factors which might increase the possibility of the occurrence of ADRs include; extremes of age, gender, multiple drugs, disease state, past history of ADR or allergy, genetic factors, large doses and many other factors.
Track 5: Causality Assessment
Causality assessment essentially means finding a causal association or relationship between a drug and a drug reaction. It is an evaluation of the likelihood that a particular treatment is the cause of an observed adverse event (AE). Rather, all reported cases can be considered potentially drug-related, and causality is assessed by comparing the rates of reports in patients treated with test drug and in control groups. If an event is clearly more frequent with test drug than the control, it can be attributed to treatment with the test drug.
Track 6: Clinical Trial Protocols
A clinical trial protocol is a document describing how a clinical trial will be conducted, including the objective(s), design, methodology, statistical considerations, and organization of the trial to guarantee the safety of the participants and the integrity of the collected data. Our clinical trials registry is available online Additionally, clinical trial protocol information submitted by AbbVie to the EudraCT database is made publicly available by the EMA via the clinical trials register.
Track 7: Clinical Database Management
Clinical data management (CDM) is the process of collecting and managing research data in accordance with regulatory standards to obtain quality information that is complete and error-free. The goal is to gather as much of such data for analysis as possible that adheres to federal, state, and local regulations. The field of clinical data management (CDM) has come about due to demands from both the pharmaceutical industry and the regulatory authorities. As the drive to "fast-track" the development of pharmaceutical products continues to accelerate, regulatory entities have responded by requiring quality-assurance standards to be met in collecting the data used in the drug evaluation process.
Track 8: Analysis of Data Quality and Management
Data quality management provides a context-specific process for improving the fitness of data that's used for analysis and decision making. The goal is to create insights into the health of that data using various processes and technologies on increasingly bigger and more complex data sets. Data quality analysis is the final step in the data understanding stage in which the quality of data is analyzed in the datasets and potential shortcomings, errors, and issues are determined. These need to be resolved before analyzing the data further or starting modeling efforts.
Track 9: Regulatory Affairs
Regulatory affairs is a profession developed from the desire of governments to protect public health by controlling the safety and efficacy of products in areas including pharmaceuticals, veterinary medicines, medical devices, pesticides, agrochemicals, cosmetics and complementary medicines, and by the companies responsible for the discovery, testing, manufacture and marketing of these products wanting to ensure that they supply products that are safe and make a worthwhile contribution to public health and welfare. A new class of professionals emerged to handle these regulatory matters for companies.
Track 10: Orphan drugs
"Orphan drugs" are medicinal products intended for diagnosis, prevention or treatment of life-threatening or very serious diseases or disorders that are rare. A disease or disorder is defined as rare in Europe when it affects less than 1 in 2,000 citizens.These drugs are called "orphan" because under normal market conditions the pharmaceutical industry has little interest in developing and marketing products intended for only a small number of patients.For drug companies, the extremely high cost of bringing a medicinal product to market would not be recovered by the expected sales of the product.
Track 11: Pharmaceutical Chemistry
Pharmaceutical (medicinal) chemistry is concerned with the design (drug design) and synthesis of biologically active molecules. The aim is to gain new chemical molecules that could enable the discovery of new pharmaceuticals or optimize already known drug structures, thereby to expand the portfolio of chemical drugs. Pharmaceutical chemistry involves drug chemistry, quality assurance, metabolism, pharmacology, analytical techniques, and cures, and remedies for disease. Pharmaceutical chemistry leads to careers in pharmaceutical companies, biotechnology companies, drug development, and research facilities.
Track 12: Pharmacokinetics
Pharmacokinetics is currently defined as the study of the time course of drug absorption, distribution, metabo- lism, and excretion. Clinical pharmacokinetics is the application of pharmacokinetic principles to the safe and effective therapeutic management of drugs in an individual patient. Pharmacokinetics is an important field of study which provides important data on the behavior of molecules within organisms. By applying pharmacokinetic principles to preclinical trials, safer and more accurate clinical trials can be designed by scientists.
Track 13: Pharmaceutical Nanotechnology
Pharmaceutical nanotechnology is the exciting, rapidly emerging branch of medical science that deals with harnessing nanoscale materials as drug delivery and/or diagnostic tools. As drug delivery tools, nano-delivery systems can be used to enhance the site-specific, targeted delivery of precise medicines. The use of nanotechnology in formulation development and lifecycle management can make drug development significantly cost effective. In addition, nanotechnology can target specific drugs, which can reduce toxicity and improve efficacy. Nanotechnology-based delivery systems can also protect drugs from degradation.
Track 14: Biopharmaceutics
Biopharmaceutics provides the scientific basis for drug product design and drug product development. Each step in the manufacturing process of a finished dosage form may potentially affect the release of the drug from the drug product and the availability of the drug at the site of action. Both definitions imply the relationship between the physicochemical properties of the drug, the drug's biological fate in the body after its administration, and the resulting pharmacological action of the drug. Most of this textbook is focused on the details of important physicochemical properties.
Track 15: Global Clinical Trials
Global Clinical Trial means any clinical trial which is conducted as part of multi- national (more than one country) clinical development for designed and development for approval of a new drug worldwide. Clinical trials are research studies performed in people that are aimed at evaluating a medical, surgical, or behavioral intervention. They are the primary way that researchers find out if a new treatment, like a new drug or diet or medical device (for example, a pacemaker) is safe and effective in people.
Market analysis
Market Overview:
The pharmacovigilance market was valued at approximately USD 5.6 billion in 2020, and it is expected to reach 8.6 billion by 2026, registering a CAGR of nearly 7.54% during the forecast period, 2021-2026.
The evolving threat of COVID-19 infection is adversely affecting communities, industries, businesses, and lives around the world. Medical monitoring and safety reporting are essential as several potential therapies are being used in the treatment of coronavirus-induced infection. The medications like Lopinavir/Ritonavir, hydroxychloroquine (HCQ), and Remdesivir are being repurposed to treat coronavirus infection. The chances of suspected adverse drug reactions for some of these medicines have already been submitted to the individual case safety reports database named VigiBase, managed by Uppsala Monitoring Centre (UMC). Thus, the rising incidence of adverse drug reactions is anticipated to accelerate the demand for pharmacovigilance services amid pandemics.
The key factors propelling this market are increasing drug consumption and drug development rates, growing incidence rates of adverse drug reactions and drug toxicity, and increasing trend of outsourcing pharmacovigilance services. The increasing incidence of lifestyle-related diseases, such as diabetes, hypertension, and cardiac disorders, as a result of sedentary lifestyles, lack of physical activities, changing lifestyle patterns, and poor diets, leads to increased consumption of drugs, which indicates the high demand for drug monitoring and fuels the growth of the market. For instance, cardiovascular disorders have a high burden globally. For instance, as per the estimates of the Heart Disease and Stroke Statistics 2019, around 116.4 million, or 46% of adults, in the United States were estimated to have hypertension.
In addition, as per the American Cancer Society, in 2020, approximately 1.8 million new cancer cases were reported and approximately 606,520 cancer deaths were reported in the United States. Thus, the increasing burden of a diverse range of diseases among all age groups and globally drives the demand for therapeutic drugs in the treatment of these disorders. With the growing drug consumption, the need for regular monitoring of drugs has also augmented, eventually boosting the pharmacovigilance market.
Pharmacovigilance Market Report Highlights:
.On the basis of a product life cycle, the phase IV segment held a dominant revenue share of over 75.0% in 2021 owing to the extensive post-marketing surveillance of pharmaceuticals and an increasing number of ADR incidences in the market
.By service provider, contract outsourcing held a significant revenue share of over 55.0% in 2021 owing to the shift in the focus of pharmaceutical companies to outsourcing services to reduce operational cost
.Based on type, spontaneous reporting held the largest revenue share in 2021 due to its wide application in pharmacovigilance and benefits such as easy simulation of data sets for better drug comparison
Abstract Submission Guidelines
How to submit Associate in Nursing abstract or paper?
Abstract submissions square measure welcome for all topics associated with the PHARMACOVIGILANCE-2022. Please see the submission pointers below.
All accepted abstracts for registered participants are going to be revealed within the open access conference support journal and within the conference memento.
Abstracts will be submitted via the net link ABSTRACT SUBMISSION.
Abstracts should be submitted in English and be between 250 and 300 words long, beside a 60 - 70 word life of the presenter.
Submissions are welcome for all Pharmacovigilance and Clinical Trials, Pharmacovigilance Practice Clinical Trials Pharmacovigilance.
The author of the presentation should give the subsequent details: Full name of the author, affiliation details: department, institution/hospital, country, phone number and email address and photograph.
For co-authors, the subsequent details square measure required: Full names and affiliation details like department, institute/organization name, country should be enclosed.
All abstracts are going to be reviewed by a review committee approved by the PHARMACOVIGILANCE-2022 Review Committee. The choice of the committee is final.
All accepted abstract presenters are going to be needed to register and pay for their attendance on a conference.
Note: Your affiliation and abstract title within the final program and journal can seem specifically as you submitted them. Please follow the rules provided for the specified format and therefore the acceptance letter doesn't imply any travel grant or exchequer.
Next steps:
An email confirmation of the submitted abstract are going to be sent if the abstract is accepted. If the abstract is accepted, presenters should ensure the presenter(s) and pay the applicable registration fee. Failure to try to thus might lead to your paper being excluded from the PHARMACOVIGILANCE-2022 program.
How do I complete the registration?
To complete registration, visit the net REGISTRATION page.The subsequent registration classes are measure obtainable.
Participants with a university or teaching background ought to register within the tutorial class.
Registration options for this category: Oral presentation | Poster Presentation | Delegate Registration | Package A (includes your registration and a couple of nights' accommodation) | Package B (includes your registration and three nights' accommodation) | Webinar
For professionals, they have to register within the "Business" class.
Registration options for this category: Speaker Registration | Delegate Registration | Package A (includes your registration and a couple of nights' accommodation) | Package B (includes your registration and three nights' accommodation)
Participants United Nations agency square measure still finding out should register within the student class.
Registration options for this category: Speaker Registration | Poster Presentation | Delegate Registration | Package (includes registration and a couple of nights' accommodation)
Outside of the on top of classes, please email: [email protected] for group REGISTRATION, further night's accommodation, advance payment of TOKEN, quite one presentation, etc. .... These choices square measure obtainable upon special request and once discussion with the management.
Participation/ presentation option
Oral presentation: Oral shows might embody topics from analysis, theoretical, skilled, or non-public observe in a very succinct manner. folks with personal expertise also are invited to gift personal experiences or stories that facilitate others in standard of living.
Speakers with a 30-minute slot ought to decide to represent 20-25 minutes, and keynote speakers ought to decide to represent 40-45 minutes, with the remaining time used for queries and discussion by the chair.
Workshop: For workshop presenters further, the subject of the presentation is a similar because the public speaking, with a lot of specialized techniques and a close demonstration. The overall period of the workshop presentation is about 45-50 minutes. Interested participants will be a part of their individual groups and gift the workshop with their analysis coordinators by taking advantage of a special cluster relinquishment at registration.
Poster Presentation: The coed Poster Competition are command throughout the Pharmacovigilance-2022 to encourage students and up to date graduates to gift their original analysis. Presenters can have about 5-7 minutes to gift their poster, as well as queries and answers. Judges are ready to raise queries throughout the analysis of the presentation. This can be a chance for young scientists to find out regarding the recent findings of their peers to reinforce their talents as multidisciplinary researchers. Poster shows are in paper format, 1x1M long.
For a lot of details on poster presentation and analysis criteria, see the poster presentation tips.
Webinar: The webinar presentation is meant for interested participants World Health Organization cannot personally attend thanks to programming conflicts or alternative obligations. During this choice, the presenter will record their presentation and it'll be best owed throughout the webinar presentation session.
E-Poster: The e-Poster is additionally just like the webinar presentation. During this session, the presentation is printed as an ad on the conference web site and the presenter's abstract is printed within the conference memento and journal with Department of the Interior.
Exhibition: The PHARMACOVIGILANCE-2022 provides a chance to exhibit merchandise and services from business and non-commercial organizations like drug makers, clinical test sites, management consultants, chemists, pharmacists, trade commissioners and instrumentation makers.
To find out a lot of regarding the small print and advantages of exhibition stands, visit
WHY EXHIBIT WITH US?
Advertising: The conference program could be a valuable resource that each one participant see once more and once more throughout the conference. Advertising within the conference program is a superb promoting tool and might assist you secure long-run business.
Sponsor the PHARMACOVIGILANCE-2022
To Collaborate Scientific Professionals around the World
Conference Date July 28-29, 2022
For Sponsors & Exhibitors
Supported By
All accepted abstracts will be published in respective Conference Series LLC LTD International Journals.
Abstracts will be provided with Digital Object Identifier by