Day 2 :
Keynote Forum
AbbVie,USA
Time : 9:30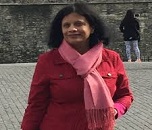 Biography:
Therapeutic Area Head, Infectious Diseases, Neurosciences, Men and Women's Health, General Medicine and Medical Director, Product Safety Leader, Abbott/AbbVie Senior Medical Director, Product Safety Leader, Abbott/AbbVie.In 2001, she worked as Adjunct Associate Professor of medicine at Duke University Medical center.
Abstract:
Keynote Forum
Managing Director, AlphaBeta Pharma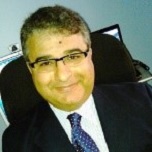 Biography:
Assem el Baghdady, MD, MBA is a pharmaceutical physician consultant with over 20 years of experience in clinical research.
Co-founder & Managing Director of AlphaBeta Pharma, a consulting firm providing consultancy for R&D strategy, interim-management, expert clinical review, risk-management advice, due-diligence & technology-transfer.
He graduated from Cairo, Egypt and trained in Ireland at Richmond Institute of Neurological Sciences in Dublin, joined the Academic Department of Clinical Neurology at University of Sheffield, UK, as a Clinical Research Fellow/Lecturer, continue his research and training in Clinical-Neuroscience and Cognitive-Psychology.
He has held senior executive roles in R&D in pharmaceutical and biotech companies including AstraZeneca, Wyeth, Novartis, Kiowa Kirin, Roche and UCB.
Assem also holds a Visiting Senior Lecturer position in Pharmaceutical Medicine at King's College London, and Directorship of Innovation & Technology-transfer at University of San Agustin, Philippines.
He is an invited speaker at many national / international platforms and author of few papers / book-chapters, most recently "Clinical Trials of Medicines in the Elderly" chapter in Clinical Research Manual text book published January 2017, and Editor of "Monoclonal Antibodies: History, Mechanism and Applications" text book [in press].
Abstract: